Showstopping design
Infinite line™
Samsung's Infinite line is crafted with kitchen design ideals in mind. It defines the modern kitchen aesthetic with sleek lines and a bold dial for a beautiful, professional feel.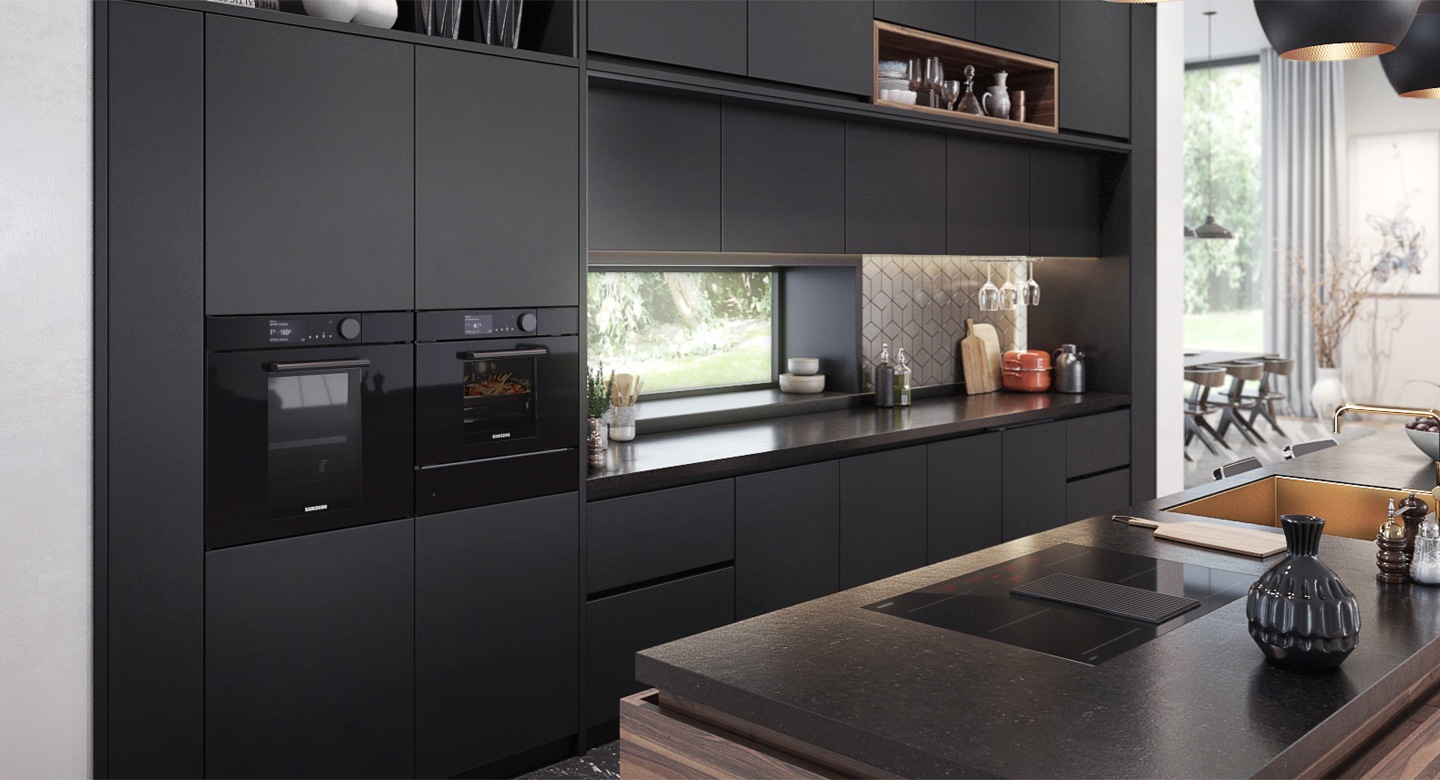 A touch easier
Colorful 4.3′ TFT-LCD & Big-Size Dial
Now you can control and set all your preferences with a simple touch. Because who doesn't want to take shortcuts in the kitchen?
Cook much more & much larger dishes
50L Large Capacity
Create more and larger dishes with a huge 50 liter capacity oven. It opens up more possibilities in home cooking. You can prepare multiple dishes on different levels, such as vegetables, pastries, casseroles or pasta dishes. Or it can easily accommodate large items, like a big roast or turkey.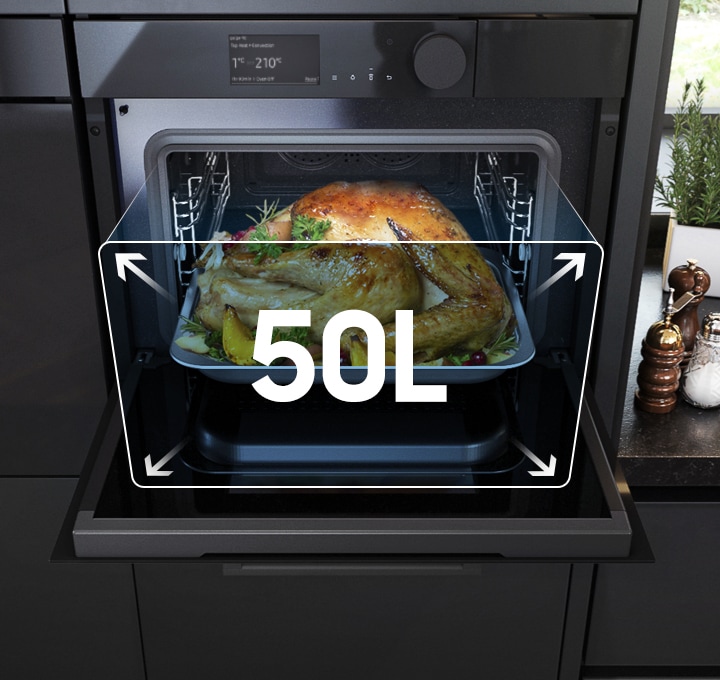 Simply easier control anytime and anywhere
Wi-Fi Connectivity with SmartThings
How good would it be to have your dinner ready the moment you get home? With a tap of the SmartThings app you can control and keep an eye on your smart oven anywhere from your phone*. And if that's not smart enough, why not add a range of fresh recipes to your repertoire? Find one on the app and prepare it. Then share the cooking instructions to your oven to take care of the rest.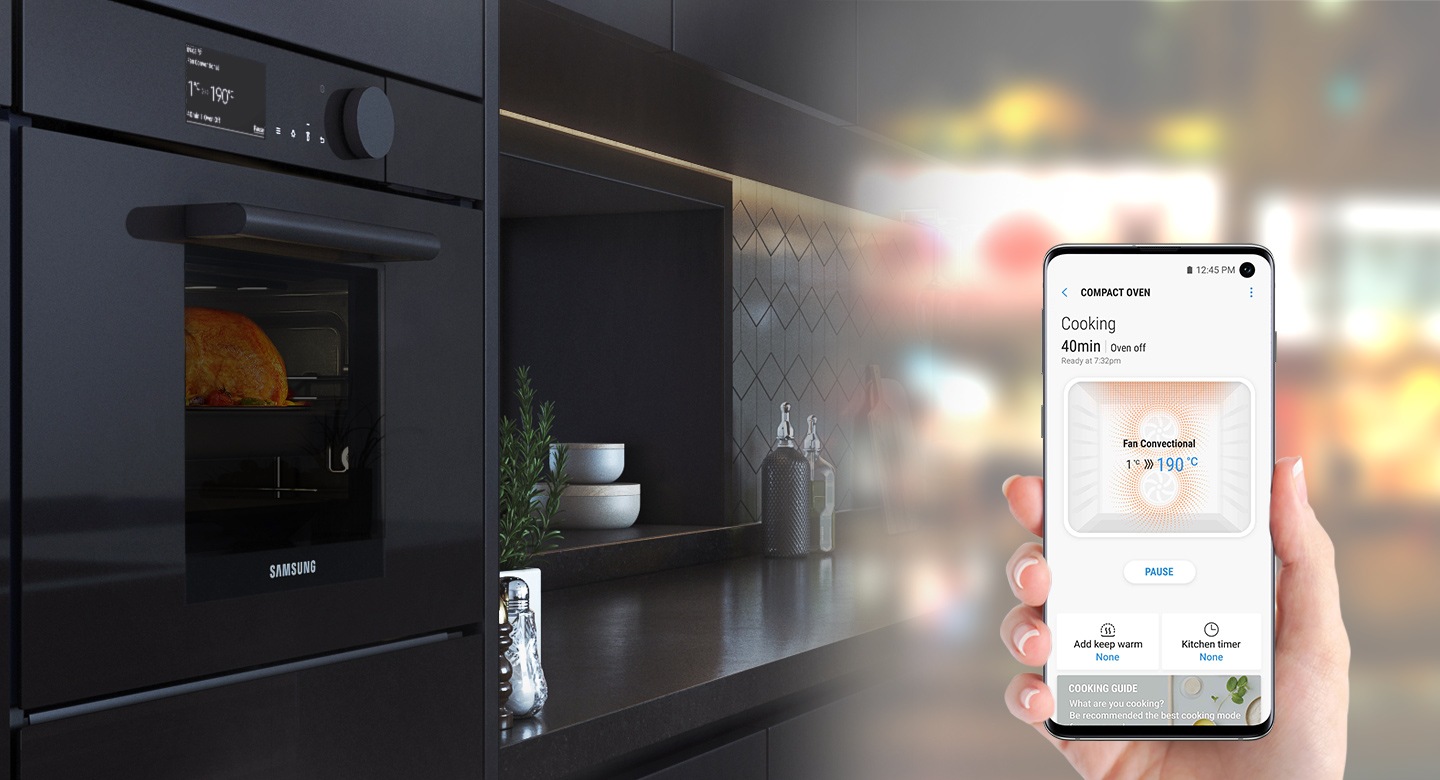 *Requires SmartThings App available on Android and iOS devices. An internet connection is required.
Energy efficient to help you spend less
Energy Efficiency Label A+
Designed to provide exceptional A+ rated energy efficiency, even though it still has a very large oven space. By making your home more energy efficient, it helps to reduce your electricity bills and saves you money.