Galaxy Watch3's design is polished off with a premium genuine leather strap. Aged leather creates a natural look, and when you turn it over, see strengthened leather that protects against discoloration.
Complete Galaxy Watch3's signature look with the largest number of watch faces to choose from, all matching its sleek body. Make your own combination with over 40 complications, and see the useful information you need at a glance while easily accessing your favorite apps.
Breathe easier with built-in oxygen measurement
Galaxy Watch3 uses red LED and infrared rays to estimate your SpO2 levels, or the amount of oxygen in your bloodstream. Because this oxygen saturation is directly linked to physical performance, you can use Galaxy Watch3 to push your routine to the next
Get a better night's sleep
Galaxy Watch3 records your REM cycles, deep sleep, and total sleep time to score and help improve the quality of your rest. Samsung partnered with the National Sleep Foundation to include educational content and sleep tips right on your device, to help you understand and improve your sleep.
Hit your best, then do it again
Equipped with over 120 home workout programs to choose from, Galaxy Watch3 helps you get your body moving on your time. Pick from your phone and cast to your TV – as you work out, it'll display your heart rate in real time. Use the Ridge Sport Band for even more accurate stats.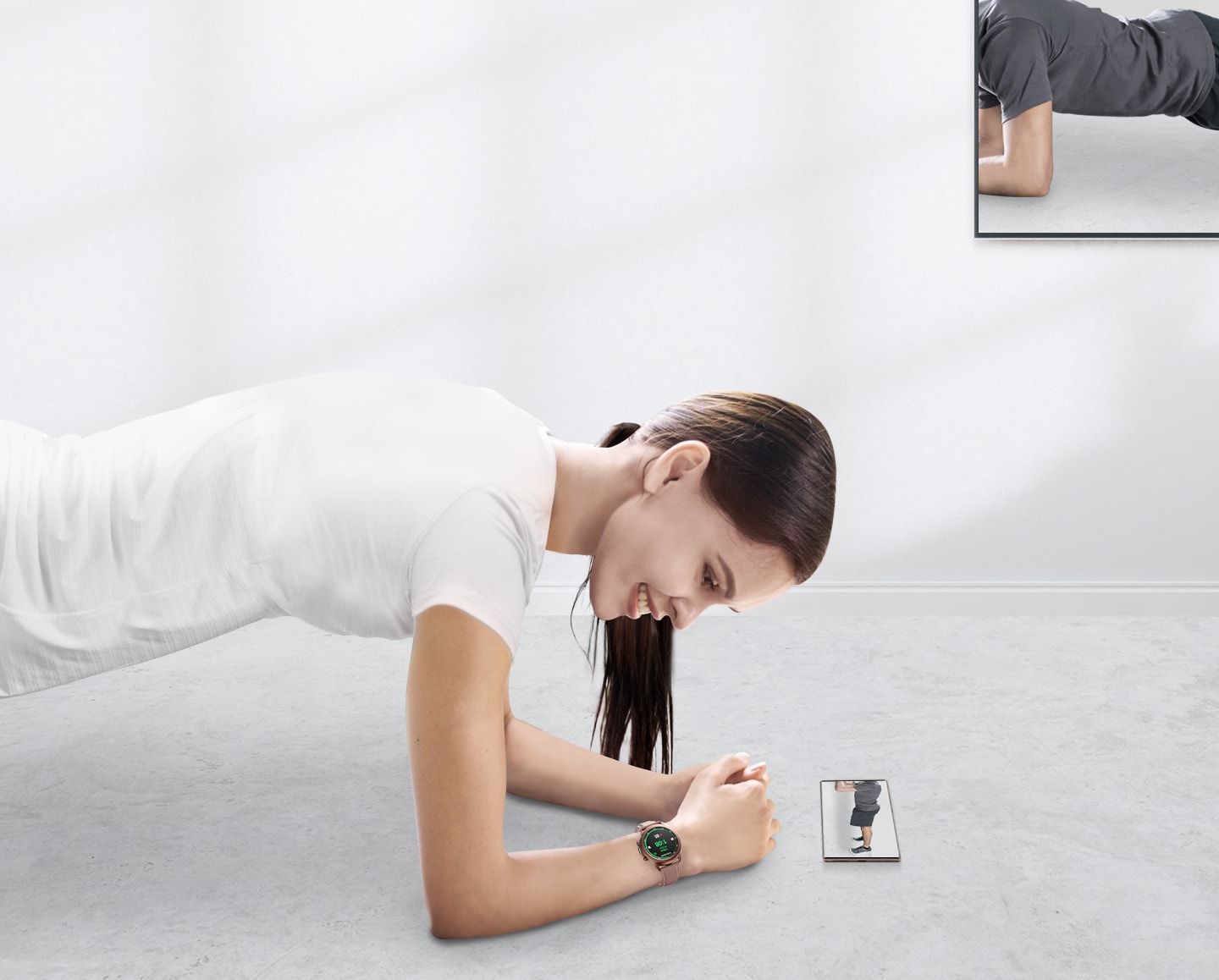 Improve every stride
Galaxy Watch3's running guide lets you keep pace as you get tips on the go. The advanced algorithm analyzes how you move to help improve your form and prevent injuries. You can even measure VO2 max values and keep up with your daily, weekly, and monthly performance right from your phone.