More interior space – same exterior dimensions
SpaceMax ™ technology
This extra large 385 liter * refrigerator provides superior internal capacity with a standard depth of 600mm, aligning perfectly with other kitchen cabinets. The highly efficient insulation of SpaceMax ™ technology allows you to significantly reduce the thickness of the walls, creating more space for food storage, without unsightly external protrusions.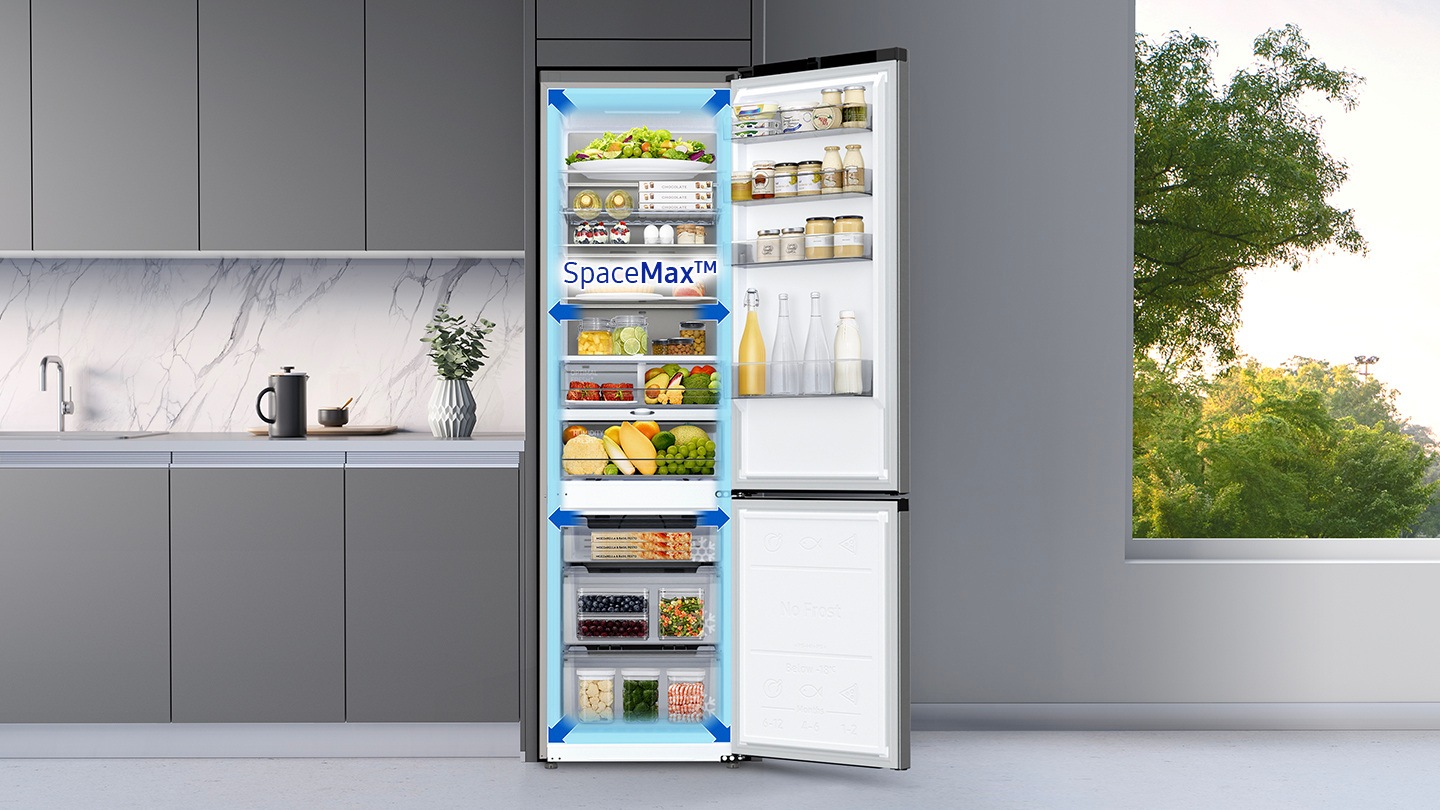 * The capacity is different for each model.
Elegant and harmoniously integrated
Essential and perfectly aligned design
For a home with an elegant and harmonious appearance. Its standard depth of 600 mm is perfectly aligned with that of the other kitchen cabinets. Equipped with elegant flat doors, with integrated water dispenser * and Clean Back. The minimalist interior features a hidden display, wine shelf and food storage boxes and drawers *.
* Optional. Only available in some models.
Uniform cold everywhere
All Around Cooling
The security of adequate cooling – in every area of ​​the refrigerator. The All Around Cooling system guarantees uniform cold in every area of ​​the refrigerator. It constantly monitors the temperature and circulates cold air through strategically placed vents. This way each shelf is optimally cooled and the food stays fresher.
Prevents the formation of frost by saving time and effort
Total no frost
Avoid wasting time and energy defrosting the refrigerator. Total no frost technology optimizes air circulation to maintain a constant temperature that prevents ice formation. It also reaches the set temperature much faster, requiring less energy from the cooling system which therefore lasts longer.
Less consumption, more silence
Digital Inverter technology
To save energy and minimize noise. The Digital Inverter compressor automatically adjusts its speed according to the actual need for cooling. And with an output of just 35dB (B) it is extremely quiet. In addition, it complies with the new energy regulations as it consumes up to 50% less energy *, also allowing for economic savings.
* Based on internal testing according to ISO 15502 standard.
Fast cooling and freezing on demand
Power Cool / Power Freeze
Speed ​​is also important. At the push of a button, the Power Cool function quickly circulates cold air in the refrigerator to quickly cool food and drinks. The Power Freeze function creates a quick blast of cold air in the freezer. It is the best for freezing or cooling food at the right point, but also for making ice.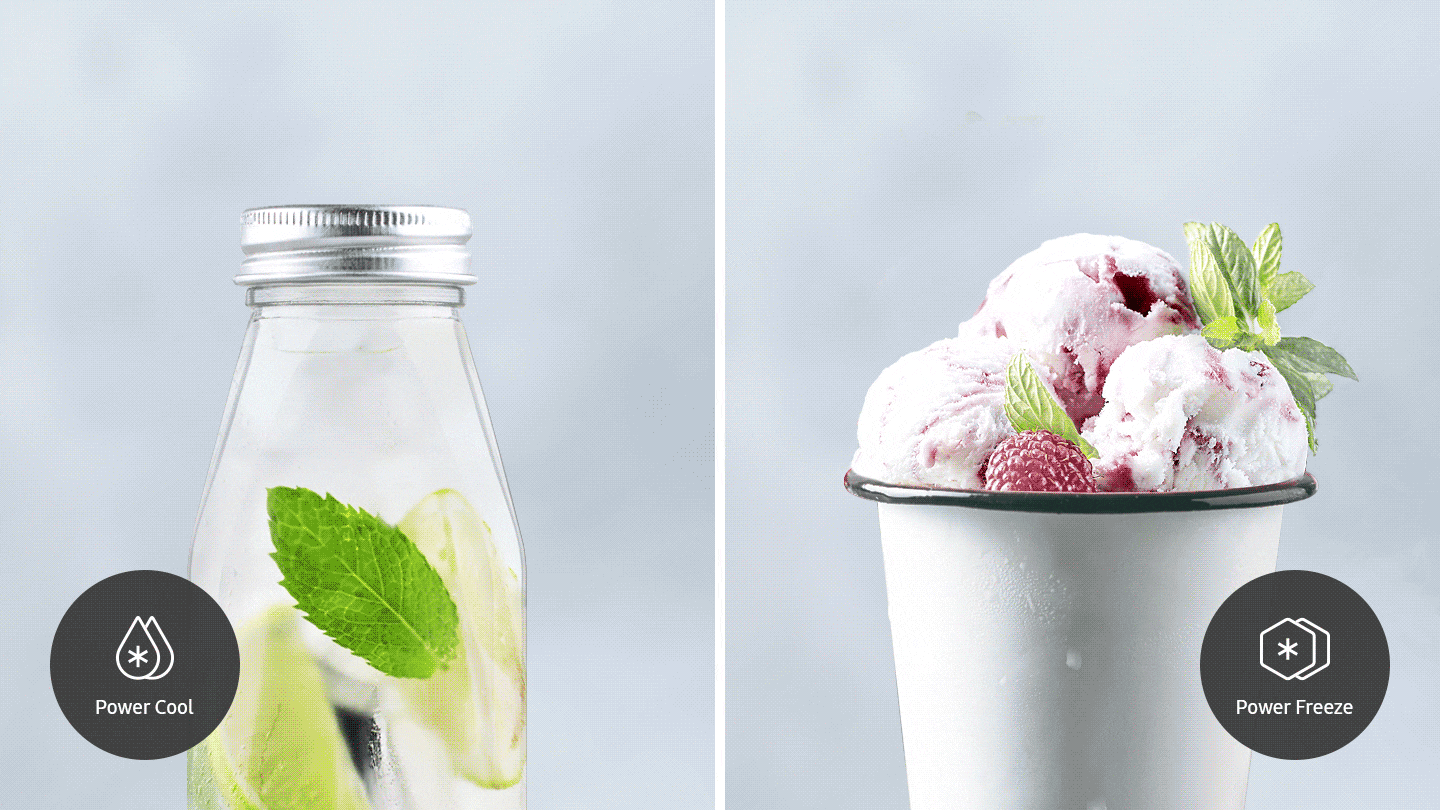 Easy to clean, durable and protective back
Clean Back
Cleaning the back of the refrigerator is now much easier. The Clean Back is a completely smooth safety cover that protects cables and coils. In addition to having an elegant appearance, it can be easily cleaned and guarantees a longer life. Prevents the accumulation of dirt around the components and protects them from impact.
Larger and more quantity bottles in the door
Large balcony
For storing larger bottles, up to two liters, without taking up space on the shelf. A wider and deeper balcony allows you to safely store large bottles, bulky cartons and more drinks. Great for having your favorite cool drinks at your fingertips at any time.