Click on Promotions now and check out the best offers available only from Soundmachine Dismiss
Maximum flexibility
Reversible door
Quickly and easily customize the door opening direction according to your needs and the space available for your dryer. Get maximum comfort based on your washing and drying habits. In addition, thanks to the practical transparent door, you can check your clothes in the dryer in an instant.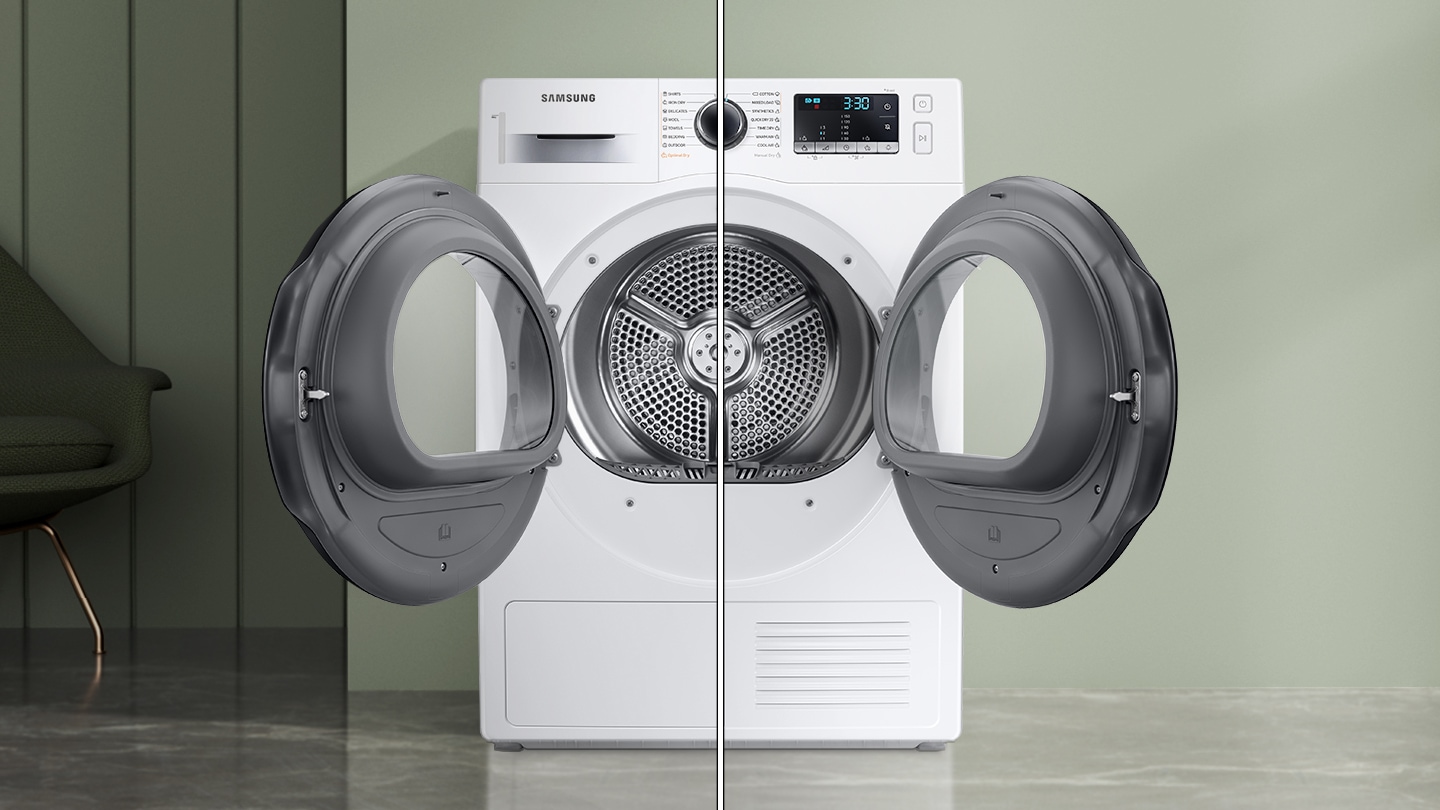 * Only available on some models.
Wrinkle-free garments
Easy ironing
Eliminates the formation of creases from fabrics, without using an iron. Thanks to the Easy Iron function, once the drying cycle is over, the drum performs intermittent movements for 180 minutes, smoothing the folds from the fabrics. This prevents garments from staying in the same position for too long and prevents fabric creasing for ready-to-wear garments.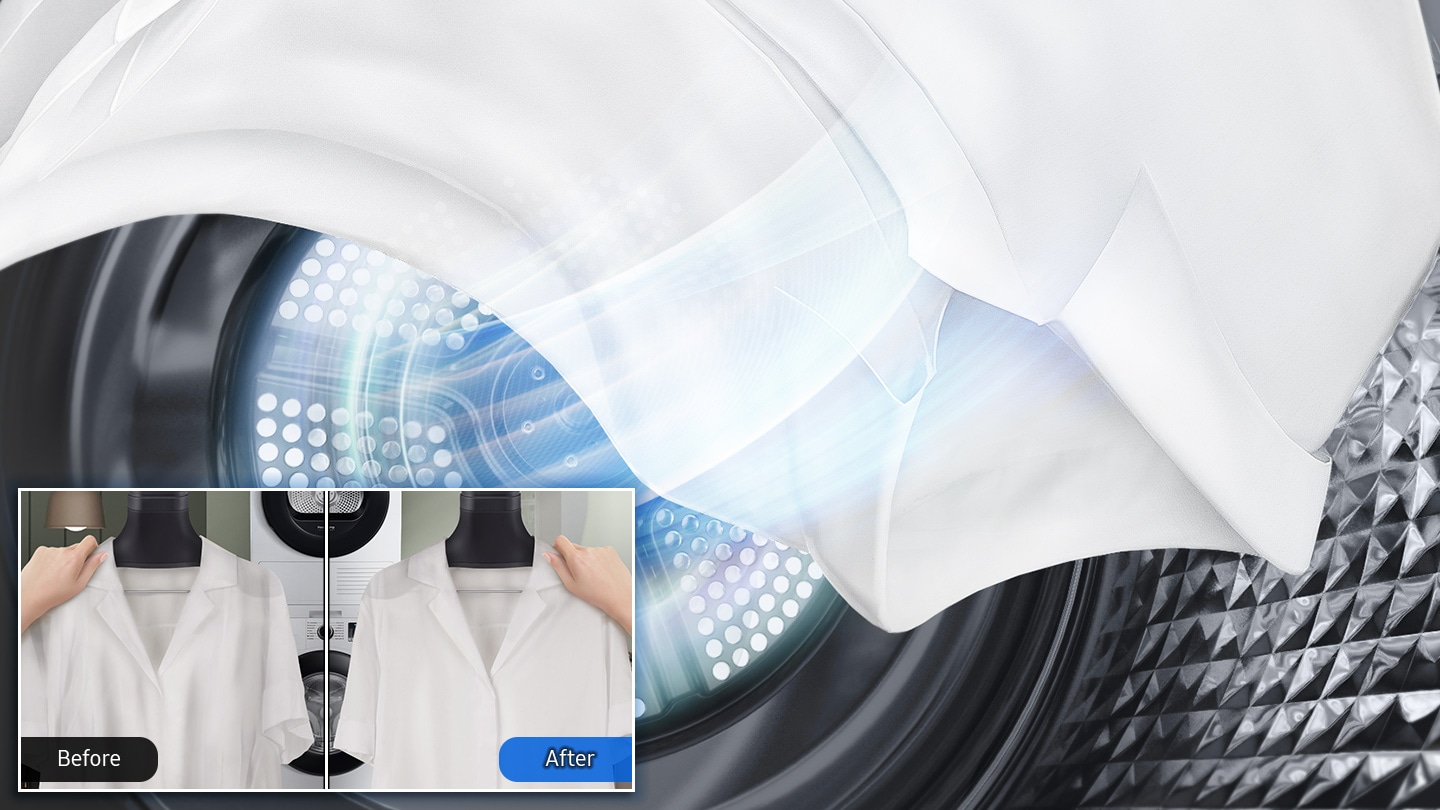 Dries better, consumes less
Optimal Dry Sensor
Optimize drying effortlessly! Optimal Dry technology offers you the best possible results, thanks to its 3 sensors that monitor the humidity and temperature inside the drum and regulate the drying time: the laundry will be ready quickly and with the least possible energy expenditure. In addition, it prevents the fabrics from being damaged and reminds you to clean the heat exchanger.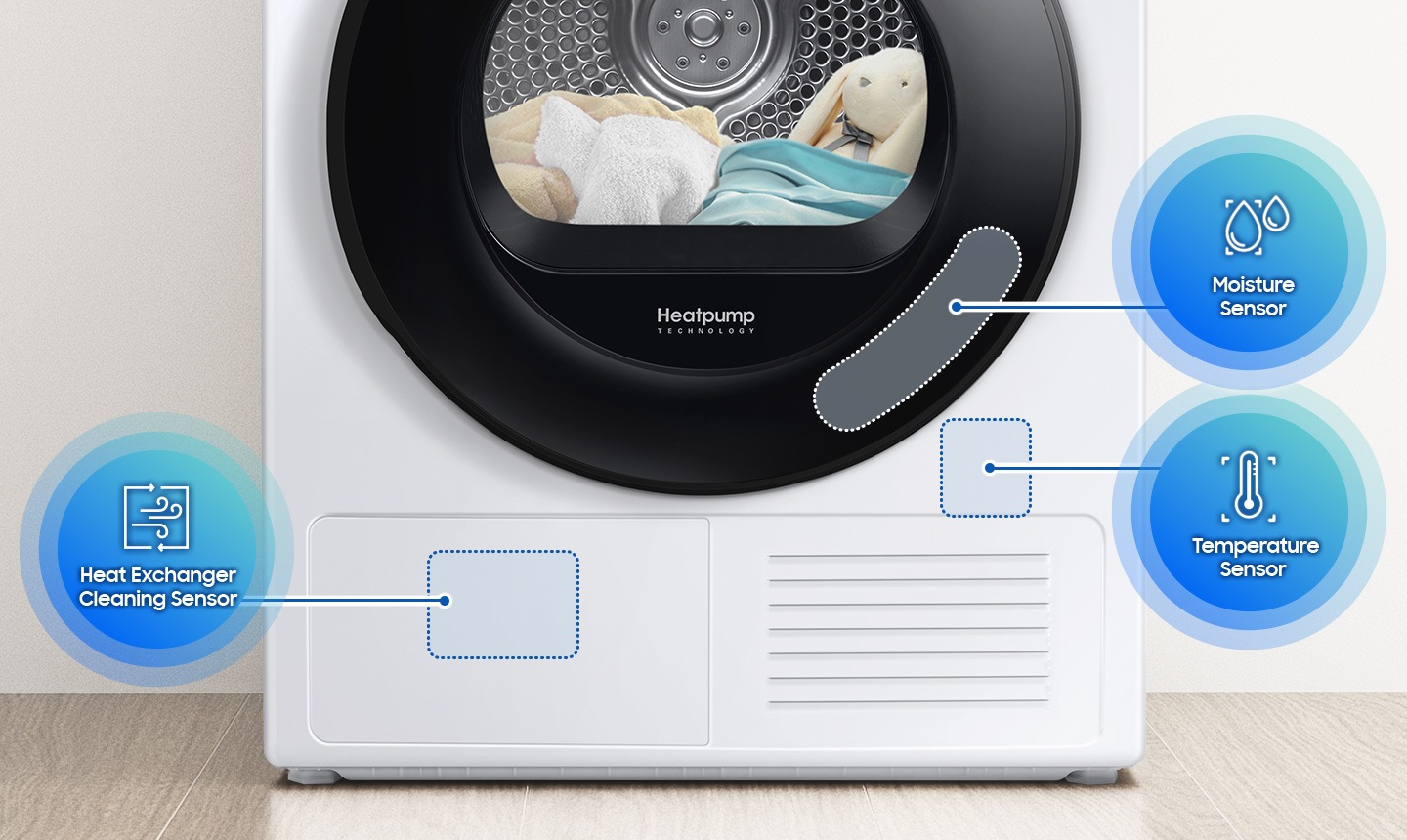 Simple maintenance
2 in 1 filter
Caring for your tumble dryer and optimizing its performance and safety has never been easier. The innovative 2in1 filter combines two filters in a single solution, eliminating waste of time and energy. Easier to clean, it always guarantees excellent performance. Plus, two alarms notify you when it's time to clean the filter and heat exchanger.
Dry in record time
Quick 35 '
Make sure your favorite outfit is dry and ready to wear in record time. With the Rapido 35 'program you get up to 1 kg of dry laundry in just 35 minutes. Your favorite dress or shirt will always be ready when you decide.
* May vary depending on the type of fabric.
Specifications
Energy efficiency class

A +++

Drying capacity (kg)

8.0 kg

Net dimensions (WxHxD *)

600 x 850 x 600 mm