More flexibility, more choice
Flex Zone
Preparing multiple recipes at the same time is simple with Flex Zone: this large open rectangular surface ensures maximum flexibility and enough space to accommodate pots and pans of various sizes, even those that are particularly bulky. Cooking for the whole family has never been easier and more efficient.
Simple and intuitive temperature management
Slide Touch Control
Discover a new way of cooking with the right level of heat. The Slide Touch Control function allows you to manage temperatures quickly and precisely. Just slide your finger on the LED display to adjust the heat level with one simple movement, setting up to 15 power levels with maximum precision.
Food stays hot and ready to serve
The Keep warm function allows you to keep dishes at the optimum temperature, preserving the characteristics of a freshly prepared food. The second level of the sliding control bar, with which each cooking zone is provided, produces the optimum heat for boiling.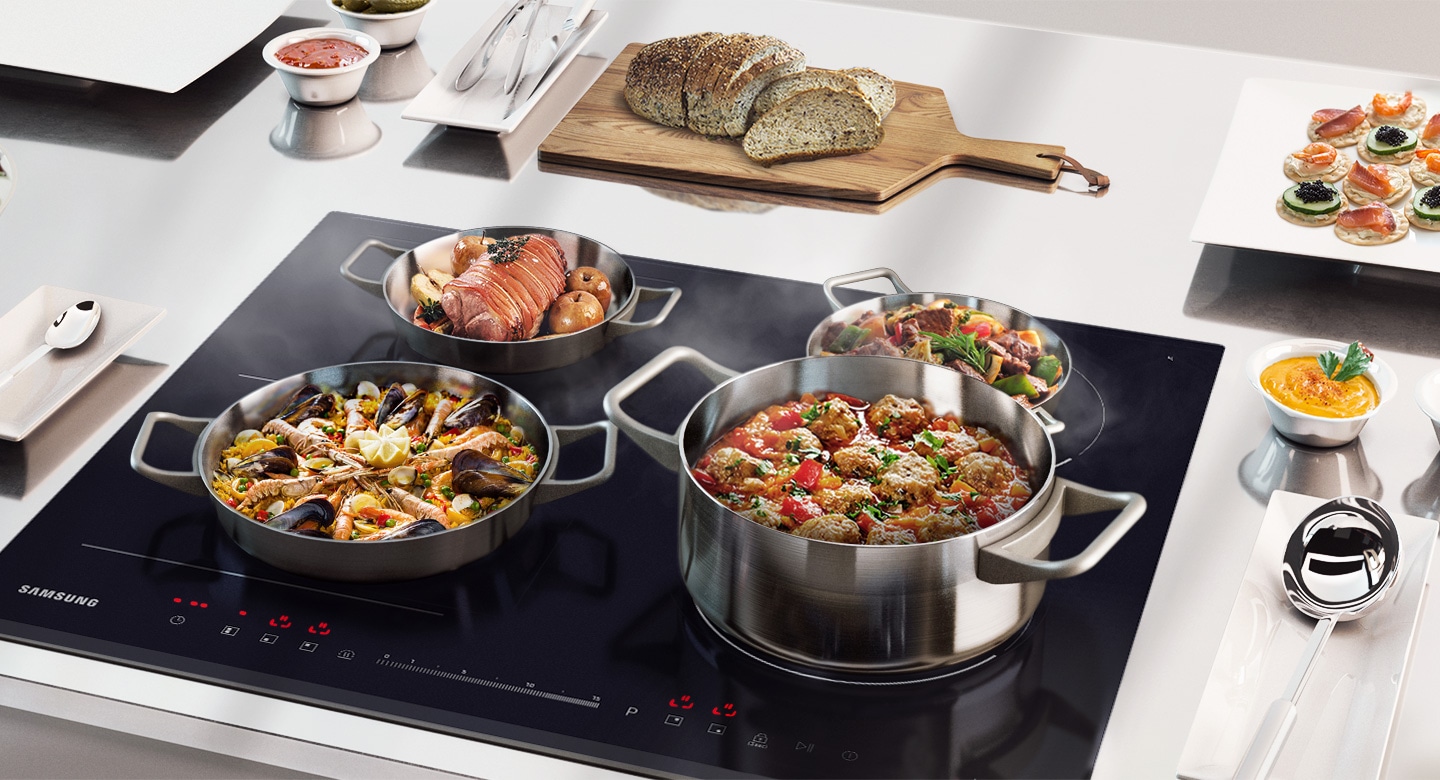 Power to the minimum with a simple gesture
The Pause function is a command that with a single touch guarantees maximum practicality and safety in the kitchen: it allows you to set the power of all cooking zones to a minimum with a simple gesture. To restore the original settings, simply tap the control again.
Protecting children is even easier
The child lock avoids the activation of the plate by the little ones. The control panel can be completely locked with a simple touch, thus preventing you from accidentally or even intentionally turning on the plate and eliminating the danger of burns. t burnt.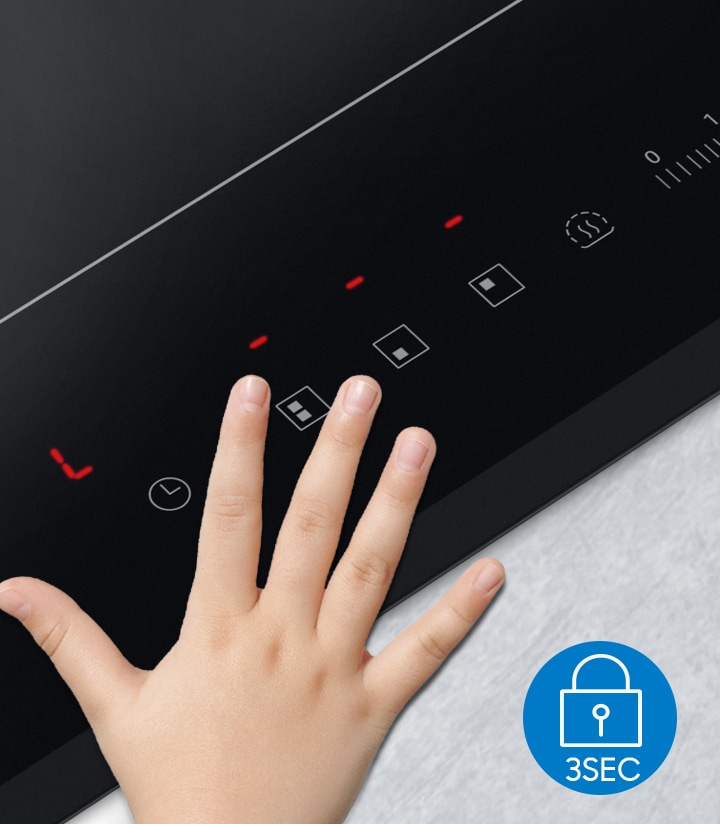 Automatic safety to avoid accidents
The safety shutdown mechanism ensures complete peace of mind. The cooking zones are automatically switched off if objects have been left to cook over them for a relatively long period of time or if no changes have been made within a given time interval.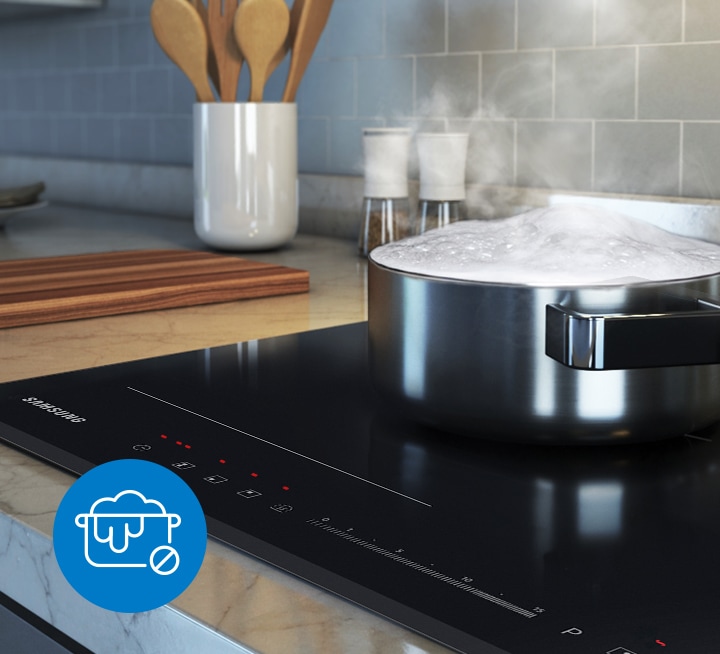 Indicates if the hob is too hot
Residual heat indicator
Instantly check whether the hob can be safely touched. When a zone is turned off, a residual heat indicator shows an "H" if the plate is still too hot, and then goes out once it has cooled down. This avoids the risk of accidental burns and the residual heat can be used to keep food warm.